Free-Motion Quilting with Angela Walters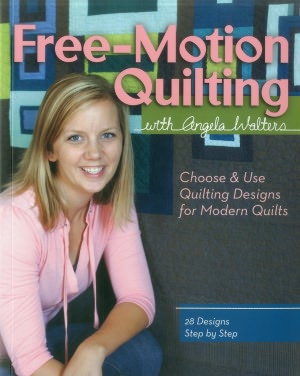 I was very excited to see this book come into the store.
With all the buzz about Modern Quilting, it is hard to decided how to quilt
these quilts so they look a little more graphic and edgy.
Picking the right quilting for each top and design is the never ending challenge.
The right quilting can make the quilt.
She has step by step instructions for 28 different quilting designs.
There are instructions for those who will be quilting on a home sewing machine as
well as a long arm machine.
With a little practice you will be quilting your own quilt tops in no time.
I found this to be a very good over-view on machine quilting.
It is a great reference book to have in your library.
Fantastic illustrations, photos and informational material.
LOVED IT!